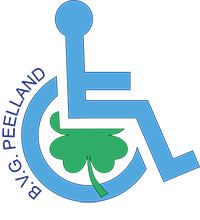 Ook de BVG-Helpdesk maakt een doorstart. De werkgroep bestaat inmiddels uit 4 personen.
We hebben Rien Zwets bereid gevonden te helpen met de belastingvraagstukken. De overige vragen zullen worden opgepakt door Josien Obers, Maria Verberne of Jan Martens. Versterking is echter zeer welkom.
Bij de helpdesk kunt u terecht voor vragen die te maken hebben met het leven met een beperking,, zoals problemen bij de aanvraag van voorzieningen bij de WMO of uw zorgverzekering, of het regelen van hulp. U kunt met ons overleggen en we proberen u de goede richting op te sturen en waar nodig verder te helpen.
We zijn nog druk bezig met het zoeken naar mensen die willen helpen bij problemen, maar u kunt contact opnemen met de helpdesk zodat we u richting de juiste ondersteuning kunnen wijzen.
Heeft u hulp nodig? Mail uw hulpvraag naar helpdesk@bvg-peelland.nl
U kunt ook telefonisch contact opnemen via 06 2851 4993
U krijgt binnen een week een reactie van één van de helpdeskmedewerkers
Voor spoedvragen verwijzen we u naar:
zorgindeurne@deurne.nl
Telefoon 0493 387387